We will offer Self-Service Online Shopping September 202, but for now our focus is on

personally helping you find the perfect gift.
We offer those special touches you can only expect from a local connection!
Call us at 708-445-9906 and let us know what you're thinking. We're here to help!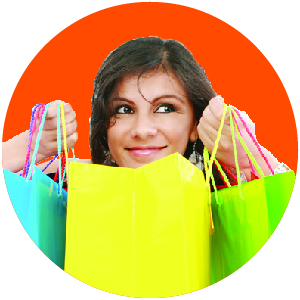 Concierge Shopping
Don't know where to start?
Make an appointment to sit down with one of our knowledgeable Play Advocates who have a constant pulse on the industry and will happily guide you to the perfect products! Even over FaceTime!
Gift Wrapping
Walk out wrapped and ready!
Throughout the entire year, we offer free gift wrapping in our signature orange wrap. At Christmas we blush into red, Hannukah into beautiful blue! We want you to walk out ready to go, and looking fabulous!
Call Ahead Ordering
In a hurry? Out of time?
We're happy to help lighten the load. Call us during normal business hours and we'll help you select the perfect gift. Pick up your beautifully wrapped item in-store, or we can even bring it to you curbside!
Registry & Wishlists
Our Play Advocates can also help develop a special registry for a birthday, holiday, or baby shower. Make gift-giving easy for friends and family by creating and sharing your perfect wishlist.
Gift Certificates
Come on in to the store at 730 Lake Street to purchase a gift certificate in any denomination. We'd even be happy to help make a creatively packaged presentation for your certificate – just ask!
Delivery & Assembly
Free local delivery offered within 3 miles of Geppetto's Toy Box, with advance notice and agreed upon delivery schedule. We also provide free assembly of any product purchased here, and we can put a bow on it!