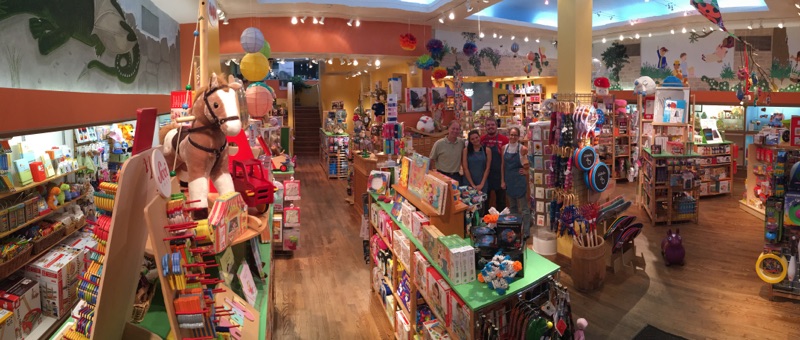 Welcome to Geppetto's Toy Box
We're so glad you found us. Step into our European-inspired toy shop filled with back-to-basics toys made from wood and natural fibers. These are toys that feel good, look good, and can withstand years of play and exploration. From puzzles and games for the whole family, to world music and books, arts and crafts, or fabulous building toys, there's something here for every age. We also offer a selection of products for eco-conscious living as well as a fun variety of gift items for tweens to adults!
We invite you in to enjoy a unique shopping experience where play is encouraged, creativity is around every corner, and toys still have the magic in them.
Children learn through purposeful play that engages and captivates all their senses. Holding a quality toy, one without prescribed characteristics or personality, allows your child to create and develop their imagination while building social skills in cooperation and problem-solving. We are committed to finding these quality toys that will benefit the children of our community; we believe time invested in our children is the most important endeavor we can pursue.
A great shopping experience
It's not only your children who benefit from our understanding of toys.  Our knowledgeable staff welcomes your questions so when you leave our shop with your purchase, it's with confidence. We're proud to have lovingly created a store environment unlike any other, complete with beautifully hand-painted wall murals, uncluttered product displays, and a "hands-on" policy that encourages play. Come experience our dedication to providing quality playthings and exceptional customer service.